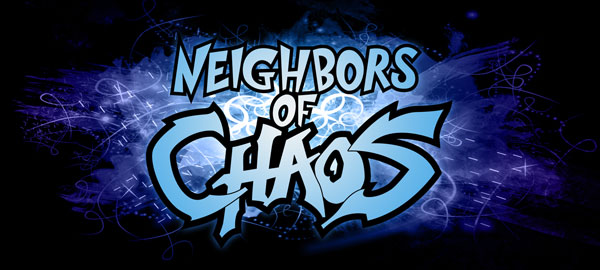 About
My name is Sylvain Sarrailh, but I write and illustrate Neighbors of Chaos under the pen-name Tohad. I am also an independent illustrator; you can get an idea of the type of work I do by looking at my portfolio. I live in Toulouse in France and I work in a workshop called "Atelier Spark", which I share with other graphic designers/artists for whom I make life difficult by making snide jokes and singing opera.If you would like to know more about me, check out the FAQ section on the website or spy on me in the bathroom!
I would like to thank the many people who have contributed to my project:
Danielle Stonehirsch for doing the English translations.
Edouard Marpeau for the typography of the title and for the models of the hard copy version.
Benjamin Gattet for putting up the website.
Benoit "Hikarion" LeMintier, Lizete de Assis, Claire Pélier and Moemai for their help with the tints and colors.
Vincent Breque who has been lending me his screen for more than a year.
Johanna Capelle and Natacha Choquet (as well as many of my readers) for their help with copy editing.
My friends, family, and colleagues for their love and support.
My followers on DeviantArt and Webcomic for the publicity they've brought to my pages and my drawings.
Ainsi que tous ceux qui me font part de leurs compliments et remarques, et aussi ceux qui portent de l'interêt à mes dessins.
To everyone who has left compliments and messages and to everyone who has brought new followers to my sites.
Typography for website: Eurostyle (Adrian Frutiger)